If you are interested in getting involved in any of the projects below or would like to be kept informed of upcoming opportunities please register here.
Talent Bank
We are developing a Sheffield City Region Talent Bank that enables you to offer your time and skills to support a range of initiatives that can help young people gain the skills and opportunities they need to prosper.
Our initial priority projects are detailed below, so please consider how you and your organisation/employer can get involved either for personal development or as part of your organisation's Corporate Social Responsibility approach.
We will continue to develop and broaden the opportunities provided by our Talent Bank in supporting young people to achieve their aspirations, and making sure they are work ready. So please keep checking this page for further opportunities.
Inspiring the Future
We are partnering with Inspiring the Future to encourage more employers to volunteer as role models in schools. The Inspiring the Future platform is free, secure and easy to use. More details about Inspiring the Future and how to register can be found here.
Inspiring Governance
To ensure the best possible outcomes for children and young people, schools and colleges need to have strong and effective governors in place. If you can contribute to filling governor vacancies in your local area, then please click here.
Coaching in Schools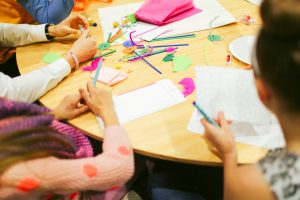 We have recruited a pool of coaches from a variety of professional settings to deliver coaching to year 7 pupils in Barnsley from disadvantaged backgrounds. The project will provide a structured, confidential space in which pupils can explore what might be holding them back and action plan to help them progress. If you are interested in becoming a coach, keep checking this page as we'll be recruiting more volunteers soon.
Outreach Programme
Across our collaborative higher education schools and colleges engagement partnership we work with over 100,000 children and young people across the region. We are always looking for delivery partners who might be interested in co-creating new outreach programmes or adding value to existing activity.
Enterprise Adviser Network
The Enterprise Adviser Network brings together educators and employers to work strategically on improving the aspirations, awareness and preparedness for employment for our future workforce.  We are working with over 100 schools and colleges across South Yorkshire to help them improve their industry links and employment related curriculum by matching them with volunteers from businesses as their Enterprise Advisers.
If you would like to join a vibrant business network that is helping to improve life chances and better prepare young people for the world of work, please get in touch here.
SMBP Work Insight & Skills Week
In collaboration with the Social Mobility Business Partners (SMBP), we have organised a Work Insight and Skills Week to support year 12 students across South Yorkshire in their pursuit of a career in business. Over the course of the week, students will have the opportunity to visit 4 different high-profile organisations and spend the fifth day at a professional sports club where they will learn about the psychology of resilience.
This is a fully funded scheme and is scheduled to run from Monday 27th – 31st July 2020. To find out more information please view this YouTube video. Applications close on Friday 6th March – click here to apply!